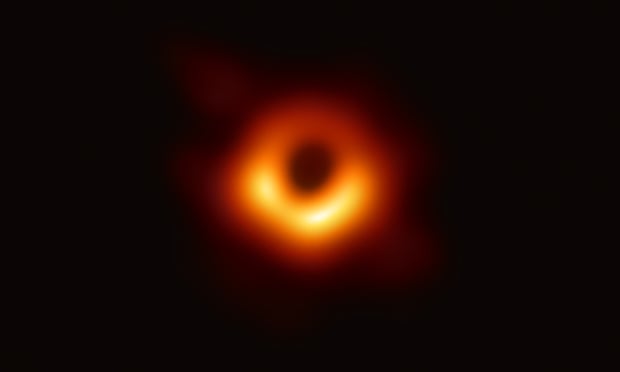 So, unless you've been living a prehistoric, or nomadic life, traversing from cave to cave on a journey for wild boar meat, you probably already know about how a group of astronomers, from something called The Event Horizon Telescope Project, have taken the first ever real, and (somewhat) clear picture of a black hole, from millions light years away, in the galaxy you've only heard the name of once known as Messier 87. You see the blurry orange circle, you compare it to its infinitely more interesting looking, not real cgi renditions, and think to yourself, why?
Why does it matter that we just took a picture of an orange circle from far away? Well, my ignorant, yet now thoroughly offended hypothetical reader, there're lot's of earth shattering scientific breakthroughs which are the result of this discovery.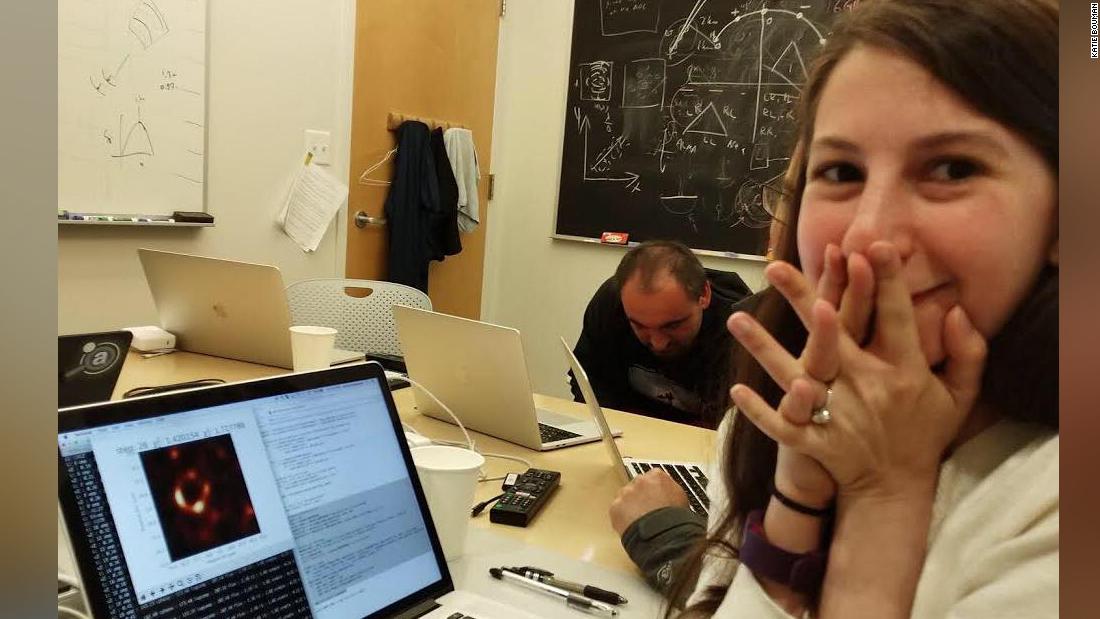 Well, not only was this photo taken from 50 million light years away
which means, the light we're seeing in this photo, is from millions, and millions of years ago. And to photograph something so impossibly far away, the team would need a telescope almost the size of planet earth itself, but the Even Horizon team, all came together and connected 8 different telescopes from around the planet, to combine their data to get an accurate image using a technique called interferometry. Which is such obviously a massive breakthrough as it shows that not only is our technology at THIS level, but it will just keep better as the years progress. And who knows what this could possibly lead to, for future generations.
But not only that, but the researchers say that, this whole thing, helps further prove the theory of Relativity, which was first talked about in 1915, by this quite obscure scientist, I dunno if you heard of him, his name was ALBERT FREAKING EINSTEIN, so basically, this means, he predicted that black holes well, exist, and that they have things called event horizons. And there were also tons of equations he came up with, which predict the exact size, and shape, of the black hole, based on its mass, and that's pretty much what the image revealed. You can read more on this at space.com ( Yeah "space.com" I mean what else would you name it?)
So, if all this isn't already enough evidence of the extraordinary feat of this black hole, from an entirely different galaxy, millions of light years away, being well, see-able. Then I dunno what to tell you. It might not be super interesting to see a blurry orange circle. But this "blurry orange circle" has extremely extraordinary implications, which will effect the way we view the outward universe for pretty much the rest of time.
And for this, we can thank Katie Bouman, along with many others in the Event Horizon team, but Katie Bouman was a very integral part, as sometime back in 2017, she led the work to create a specific algerithum which was used to generate the picture of the black hole. Before then, Bowman was then a graduate student, earning a PhD in computer science, and artificial intelligence at the Massachusetts Institute of Technology (a.k.a. MIT). And now, according to the guardian, while Katie is as-of-now, a post-doctoral at MIT, and is due to obtain a position as an assistant professor at the California Institute of Technology, she instead prefers to continue her work with the Event Horizon team, as it is her passion, and there is still much to discover, and much to learn, about this wide world we live in.